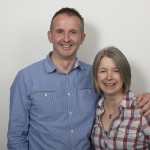 Matt and Angela Noble
Pastor
Matt became the pastor of TBC in 2006. Matt is married to Angela and they have three children, Ben, Jamie and Hollie.  Matt's heart is for the church to increasingly become that which God created it to be, a community of people bound together by Christ, loving one another, and seeking to see lives, communities and nations impacted by the Kingdom of God, and believes everyone has a part to play in that!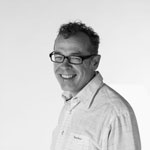 Jem Mackay
Assistant Pastor (Youth)
Jem joined the staff in 2014. Jem is married to Anne and they have teenaged children. Jem passionately believes that God is good; and it is with this belief, as Martin Luther King said, that: "we will be able to work together, to pray together, to struggle together, to go to jail together, to stand up for freedom together, knowing that one day we will be free." King was specifically talking about racial oppression, but Jem is certain that God will bring about freedom from every form of oppression.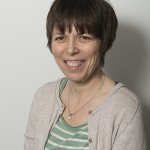 Lynda Sanders
Assistant Pastor (Children)
Lynda has been on the staff of the church since 2013, although prior to that she had been heading up the TBC children's work for the past 5 years in a voluntary capacity. Lynda is married to Tony and they have four children. Lynda's heart is for children and young people to know, experience and be empowered by God in a real and personal way.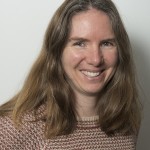 Hannah Harris
Church Secretary & Elder
Hannah works part time and has a key role in the management and oversight of the church.  She serves on the eldership, leads services and co-ordinates many aspects of church life. Hannah is married to Mark and they have two children; Nathan and Luke. Hannah's heart is for everyone to be equipped to live life fully the way that God made them to live.
Chris Cascarina
Pastoral Assistant
Chris has been helping with the Pastoral Care role since March 2015, and has been a member of staff since June 2016. Chris is married to Suzi, and he has four children; Daniel, Jade, Phoebe and Molly.
Chris believes that at the heart of the Christian message is the belief that people are special, and God puts a seed of greatness in everyone.  He passionately believes that God's love comes when we fulfil the needs of others, and speak the truth in love.
CLICK HERE to see Chris's newsletters and more about his pastoral work 
If you would like to support Chris financially either regularly or a one-off gift CLICK HERE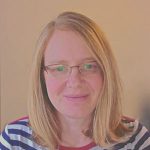 Anna Chellamuthu
Pastoral Assistant
Anna works part time and has been serving in a Pastoral Care role at TBC since September 2017. She is married to Chells and they have two children.
Anna's heart is especially to help, encourage and equip those struggling with mental health issues to live and walk in the freedom that has been won for them in Christ
Deacons / Trustees
In addition to the Pastor, Treasurer (Ian Pearce) and elders, the Deacons have the main responsibility for carrying out the duties of the Trustees at TBC. Much of the work of the deacons is carried out behind the scenes but it is underpinned by prayer and always with the vision to release God given potential in mind. At TBC the deacons are responsible for: Financial management and giving; Management & development of buildings;  Meeting our legal requirements (e.g. Equality Act, Child protection, Health and Safety);  Oversight of the church's activities (linking with the ministry team leaders and eldership);  Oversight of administration;  Welcome and assimilation of new people to the church; Oversight of fellowship fund;  Seek to maintain unity in the Church.
The current deacons are: Rosie Gordon, Helen Lewis, Malcolm Salmon and Sam Cascarina.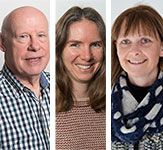 Elders
The elders together with the Pastor, take the roles of; Establishing and encouraging the implementation of the overall vision for TBC;  Spiritual discernment and oversight;  Overseeing significant pastoral issues; Supporting the minister in the development and delivery of the preaching programme; Consideration of mission and outreach opportunities;  Praying for the church and community;  Providing support to the minister.
The current elders are: Barney Trevivian, Hannah Harris and Donna Bryant.
Area Ministry Teams
The aspects of work of the church are divided into six different areas. Each area has a coordinator or coordinators who organise team meetings and act as a link with the wider leadership and church. The six areas are:
Youth and Children's
People – Including welcome, small group leaders, mentoring and pastoral care
Services & Worship – Including all the bands, worship leaders and AV
Community Transformation – Prayer on the streets, Trelander, Dads and Kids, CAP etc;
Supporting Missions – both overseas and local
Prayer – co-ordinating the prayer life of the church.