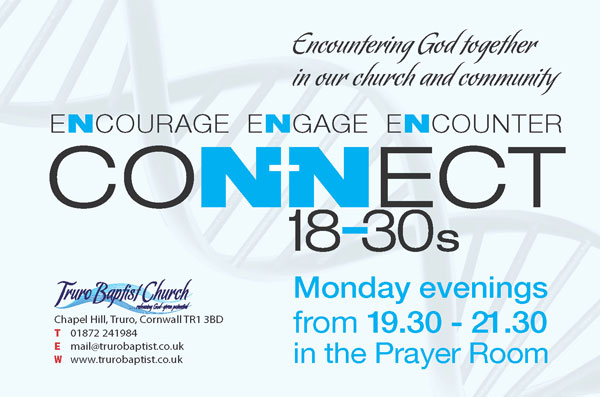 "Connect" is a chance for young adults, mostly between the ages of 18 and 35, to get together.
We chat, pray, and discuss God and life in a relaxed atmosphere.
The point is to develop our relationship with God alongside other like-minded people who have the same aim. It's a chance to explore what we believe and grow in our understanding of what the bible says.
As well as discussions about God, there are socials. So, on the first Monday of the month, we do things like have a pub quiz, go bowling, organise a bonfire on the beach, movie night etc
City Life Church
House of prayer & other locations
Monday Evenings
7:30pm to 9:30pm
Contact the church office for more information